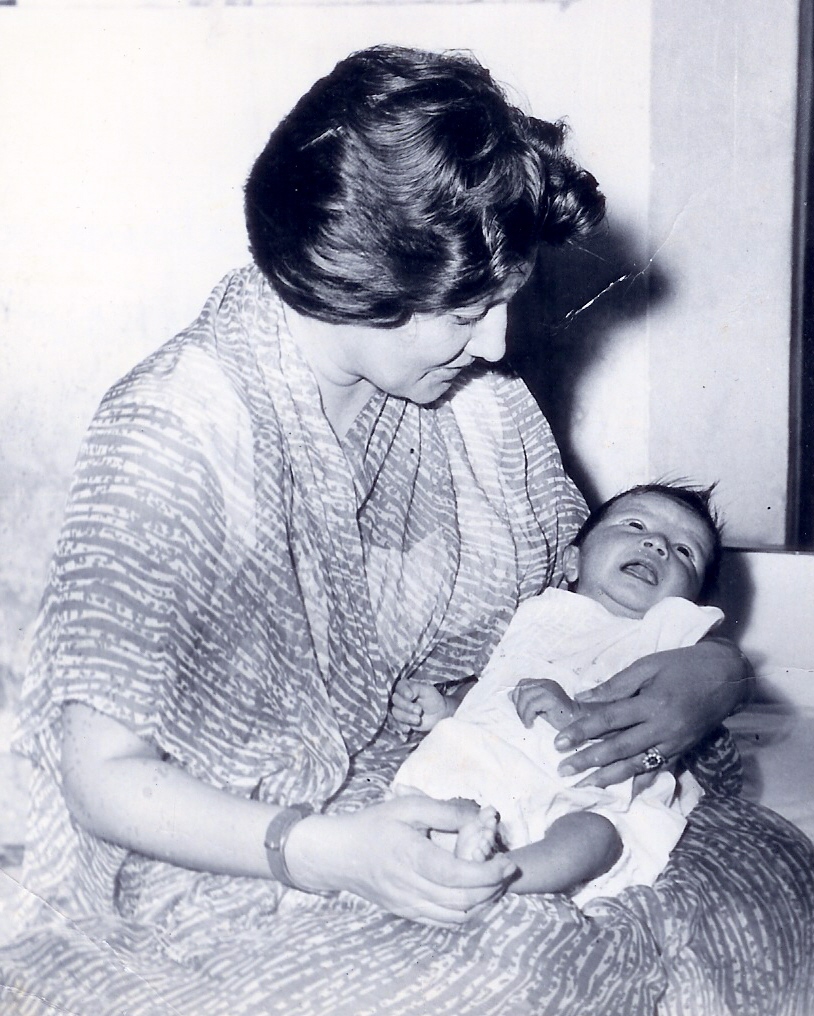 Me in my mother's lap
I was a loner as I grew up, I liked to sit alone and think, and never enjoyed company too much unless it gave me something to ponder over, I liked to and still enjoy meeting people who live life on their own terms.

I went to two schools, first to Carmel Convent School and did my pre nursery and nursery from there and then to St. Johns High School and later to the Govt. College, all in Chandigarh, a town 240 kilometers north of Delhi.

Formal education was something that I never enjoyed, I found it to be too restrictive in personal ideas and thought, it somehow seemed to systematically finish any artistic or individualistic view and this is something that I yet believe about education in India, all of it seemed like a rat race, to get good jobs later in life was the only view people had, to earn money, to get power, to 'become something in life' I failed to comprehend this kind of an attitude, and at times found school to be extremely stressful, so growing up I was lucky that my parents allowed me the luxury of having as many pets as I wanted and it was to a world of pets that I returned to from school, I had quite a few for someone living in a city, there were 14 Himalayan sheep dogs, a lamb,(all 15 of these slept in my bedroom) numerous rabbits (who always gave babies in the neighbours house, but they were very kind people from Israel and would always bring them back) doves, ducks and a few other dogs, this is what my world consisted of while growing up and I was extremely happy in it.

Daddy and Mummy had parties at home every weekend and I was never asked to go to bed, I was always there in all of them, and that helped me in maturing my mind as I met all kinds of people from an early age.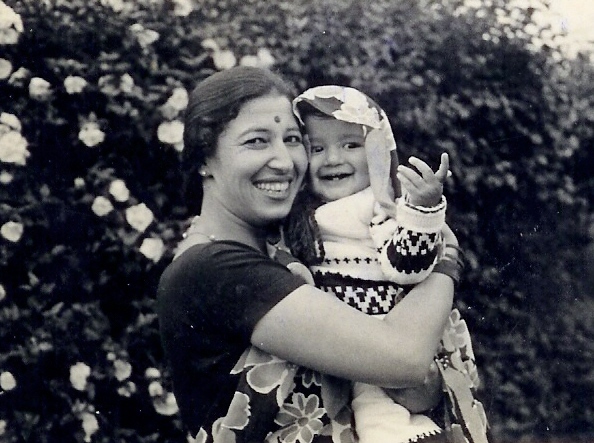 Rani Bhuvan Rana & I
During my early years, my mother made sure that I had a busy day after school so I had classes in singing, learnt how to play the harmonium, to swim and skate and unlike the time of my parents this was not done at home but in various institutes, as Mummy and Daddy wanted me to meet as many diffrent people as I possibly could, and have a 'normal' childhood, this was wonderful as it instilled in me respect and understanding for all people, and I will always be thankful for that.

I grew up to be like any other teenager, thanks to the 'normal' childhood I had. I had a whole bunch of friends, many of whom I yet have and we did all the things that regular teenagers do. College was fun filled days with new friends though the educational system left much to be desired.